Avoid These 3 Common Holiday Plumbing Problems, Part 1: The Kitchen
The holiday season is a great time of year to enjoy with your family and friends. There are plenty of amazing home-cooked meals and parties to attend with those you love. 
As great as the holidays are, all of the extra people in your house can cause issues with your plumbing. And your delicious holiday meals can cause catastrophes for your kitchen plumbing, in particular. 
Today, Marquez Plumbing wants to share with you some of the holiday plumbing problems you may come across in your kitchen this year – and give you solutions that will help you avoid costly plumbing services. 
Issue: A Blocked Drain In The Kitchen 
Prevention: Avoid Putting Food In Your Kitchen Drains
Your kitchen drain was not designed to have food shoved down it. Leftover food on dishes must be disposed of in the garbage or compost.
Some small pieces of food can go in your garbage disposal, but it is equally as important to not overuse and abuse your disposal if you want it to last for a long time. 
You can use a drain strainer when washing dishes to catch any little bits of food that were stuck on the dishes. This step alone will greatly decrease your risk of a blocked drain. 
Solution: Hire A Professional To Inspect, Flush, Or Snake Your Pipes
If you know you are going to have a full house soon, it may be the time to have plumbing services come to your house and make sure you don't end up with a blocked drain. 
Or if you already are dealing with a clog, it's time to call on some plumbing services and get it fixed before it worsens. 
A professional plumber will inspect your pipes, and help you maintain or fix them. If they need to be flushed or snaked the professional will be able to do it quickly. 
After you've had these plumbing services your kitchen sink will be ready for the holiday parties.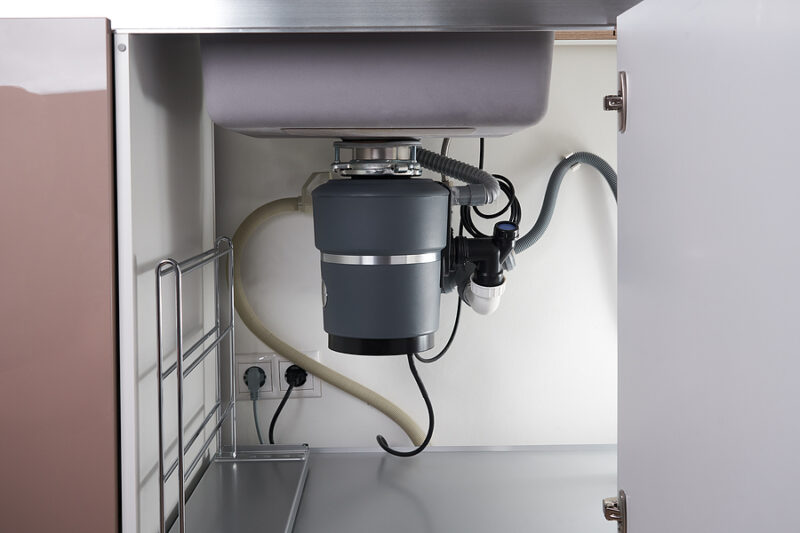 Issue: Garbage Disposal Problems
Prevention: Run Cool Water & Watch What Your Dispose Of
When you are running your garbage disposal, be sure to run cool water the entire time and for a couple of minutes afterward. This will help make sure everything goes down with ease. 
Never run hot water while running your garbage disposal. Hot water brings out the fat and grease that some foods have in them naturally and it can wreak havoc on your garbage disposal. 
On the same note, avoid putting things with a lot of fat or grease in your garbage disposal all together. You should also avoid putting a lot of fruits and veggies into your disposal all at once. Some other foods that you should not put in your garbage disposal are bones, coffee grounds, fruit pits, and eggshells. 
Your garbage disposal can't take certain foods. Whenever possible just put food in your garbage or compost pile. This will keep your garbage disposal working a lot better for a lot longer. 
Solution: Have Your Disposal Professionally Maintained
One of the last things you want at a holiday dinner is for our garbage disposal to get backed up, so make sure you take the precautions seriously. If something goes wrong still you can call in for plumbing services. 
Sometimes a disposal just needs a little maintenance to start working again, and sometimes your plumber may recommend a great replacement. 
Issue: A Lack Of Water Pressure
Prevention: Try To Give Your Water Heater Breaks Between Uses
Depending on your holiday plans this may be difficult. However, as a homeowner be mindful that your water heater may need some breaks. Try not to be running it constantly especially if it is old. 
Whenever possible give your water heater a break. Don't stress about this, but be aware of it! If you treat your water heater well it will get you through many holidays to come. 
Solution: Have Your Water Heater Inspected And Maintained
Like almost everything in your home, inspecting and maintaining your water heater will help it last longer and run better. 
"Your water heater probably hasn't had the maintenance it deserves in awhile. With dishes set to soak in the kitchen, the dishwasher running at full capacity way more than usual, laundry being twice as hefty, AND more people running your sinks and showers, your water heater might be feeling overworked and underappreciated. Make sure it gets to have a happy holiday, too, with some routine water heater maintenance.
If you can't remember the last time your water heater had a checkup… it's time to be proactive before the extended family arrives."
If you need help with your plumbing services this holiday season click here for a free estimate from Marquez Plumbing
Free Plumbing Estimate
We provide free estimates for all our customers.